WEDDING GLOW
Posted on 06-07-2022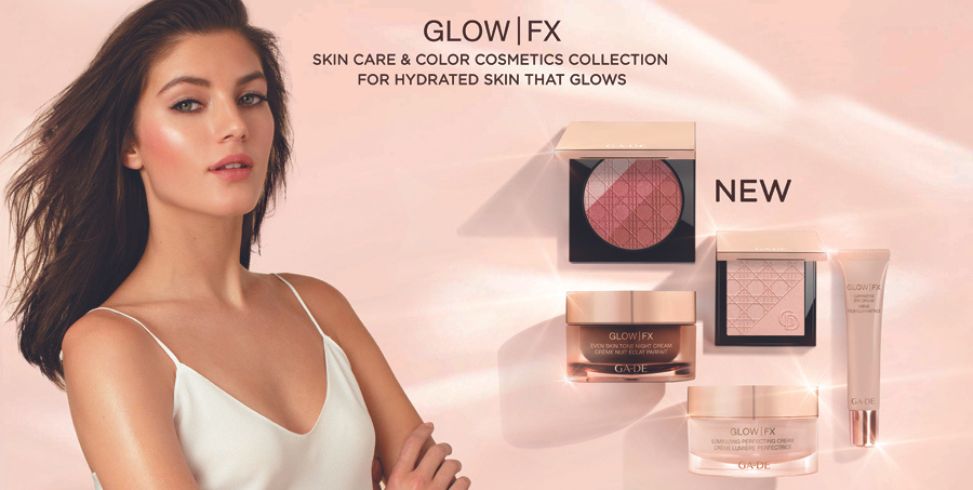 So you've met your soulmate, you've found your dream dress that fits like a glove, you've booked your perfect venue, tick, tick, tick… but have you started thinking about your big day beauty look? Many brides leave this element of their wedding day to the last minute, but we recommend starting to prepare at least 6 months out. After all, those pictures will last a lifetime and every bride wants to look their best.
6 months prior to wedding day
Great skin doesn't happen overnight, so we recommend starting with a high-quality skincare regime nice and early to ensure you are creating the best possible foundation for your wedding beauty look.
We recommend using our Glow FX Night Cream to enhance skin brightness, even skin tone and ensure you have beautifully radiant skin by the time the big day rolls up.
Glowing from the base up
All great beauty looks start with a glowing, even, smooth base, and your wedding day look is no exception. Combat uneven texture and amplify skin's Illumination by using our Glow FX Luminizing Tone Perfecting Cream as the first step in your beauty look to make your skin appear illuminated and plumped with an ultra-radiant finish. Whether you're doing your makeup yourself or using a professional, starting with luminescent skin means it's going to be hard to go wrong.
An eye-cream every bride should know
With so many photos being taken and such a long (emotional!) day ahead of you, we recommend paying extra attention to the eye area in your skincare prep. Not only do the eyes tend to be the first area to show signs of makeup wear, but you also potentially won't have had the best night's sleep pre-wedding, with your brain running through the day's plans. Our Glow Fx Luminizing Eye Cream designed to blur, even, and enhance radiance and brightness around the eyes and can help you combat signs of tiredness such as dark circles, and fine lines to create a smooth, hydrated base for eye makeup



Use a primer
It would be hard to think of another day in most women's lives when they need their makeup to be looking fresh and camera ready for such a long period of time. You want to glow from those first steps down the aisle to the final steps on the dance floor. Not only do you want your makeup to stay put from 2pm to 2am, but using a good primer can also help to refine skin texture. Using a product like our Essentials Matte Perfecting Primer can reduce the appearance of pores and fine lines for that airbrushed finish, as well as keep your makeup looking matte and silky smooth all day long.
The perfect foundation
It goes without saying that it's extremely important to carefully consider the type of foundation you use on your big day. To keep you looking fresh for such a long time without being worried about touch-ups when you should be concentrating on enjoying yourself, we recommend our Longevity Full Coverage 24H Foundation which provides the perfect base for brides. The formula blurs imperfections and creates a natural matte finish, as well as providing high coverage and all-day wear! Finish off the long-lasting base with our Mirage Setting Powder, an air-light translucent powder to ensure natural looking shine free skin in any light and that importantly wont create that ghostly 'flashback' face in photos.
Blushing bride
On your wedding day it's especially important to make sure that you add dimension and color to your skin. High flash photography can wash you out and you may need to wear more makeup than you're used to, to ensure you look your best on photos. Our three in one, complexion enhancing Glow FX Face Palette is a fantastic option to use as your blush and bronzer on the big day, as it comes in a stylish and compact palette which includes a mirror for those discrete beauty checks. Ensure the light reflects off your skin in all the right places, highlighting your radiant beauty, by using our Glow FX Luminous Highlighting Powder. Not only will it give you those stylish glowing cheekbones, but it also comes in 4 subtle shades to add an extra layer of color.
GLOW FX COLOR COSMETICS COLLECTION
Shades of Love
On your wedding day we recommend keeping makeup colors soft and neutral to compliment rather than distract from your natural beauty.
We recommend using our highly pigmented, Velveteen Eyeshadow Palette in #55 "Shades of Love" to make the eyes pop. Featuring a selection of matte, metallic and shimmer textures in pink and brown shades, this is a super versatile palette that would compliment a huge range of skin tones and allow for more dramatic smoky eye looks as well as natural.