And Then There Were Three: What a Girl Really Needs In Her Makeup Bag
Posted on 01-10-2020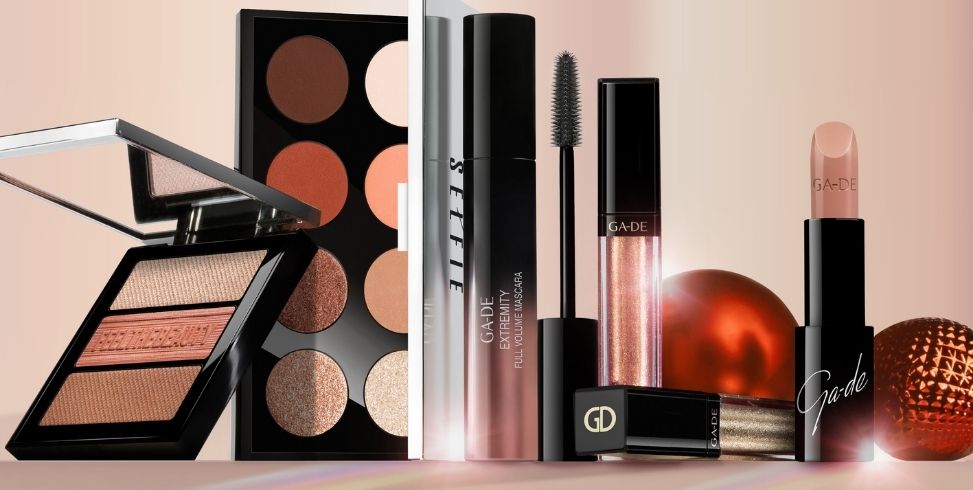 AND THEN THERE WERE THREE: What a girl really needs in her makeup bag
I love all my lipsticks, please don't make me chose! But if I had to…
As a makeup artist and lover (some may say makeup obsessed) I'm always looking for a perfect lipstick. Luckily, I know there is no ONE mister right in this case. Yes, I understand that 5 lip-glosses and 6 lipsticks per bag may be a little too much, but can you blame me? A girl needs a little variety in her life!
Asking me to narrow down my 500 absolute favorites is like asking me to choose one pair of shoes to walk in for the rest of my life. I need choices! Lots of choices!
An island in a sea of lipsticks
But I can tell you what are my MUST HAVES- the select few I would never renounce, I may need to update a few of them every now and then but if my life depended on it – there is a magical trio that in my opinion, every girl needs in her makeup bag.
Out of the entire GA-DE collection, I've found a perfect mix that can transform an entire look from day to night, from classic to playful, sultry or just good old fun:
But really, these are all you will ever need
The perfect nude: There is no "one size fits all" in this case. A good nude would be one that's on or two shades lighter or brighter then your natural lip color. I think a good everyday nude shouldn't be too dramatic, no intense shine and not an opaque matte.  Personally, I like GA-DE's True Color satin collection for the light and creamy formula that feels natural on the lips and has a beautiful velvety finish.
A dramatic red: Unlike a good nude, when I think about red, I think about DRAMA! Spear me all those subtle reds, they have a place, of course, but that one special one – has no shame. It's that bold, mega sexy red that will make everyone stare. The key for a good red is to find one that's not only flattering but also long lasting, comfortable and moisturizing, so it doesn't budge and doesn't make you touch it up every 20 minutes, like the Everlasting lip color in Royal Red.
A beautiful lip gel: Life without a little glitter is just not worth living if you ask me. A little bit of shine can go a long way, and if I need to choose only one way to shine – I want a lip gloss that will make me feel good and won't be too sticky. That's why I love GA-DE's Velveteen ultra-shine lip gel collection, The lip gels look like super shiny lip glosses but they are creamy, light and non-sticky. And if I'm doomed to choose only one shiny addition to my makeup bag - it would defiantly be a lip gel!