Smoky Yet Sparkly Eye Look
Posted on 29-11-2020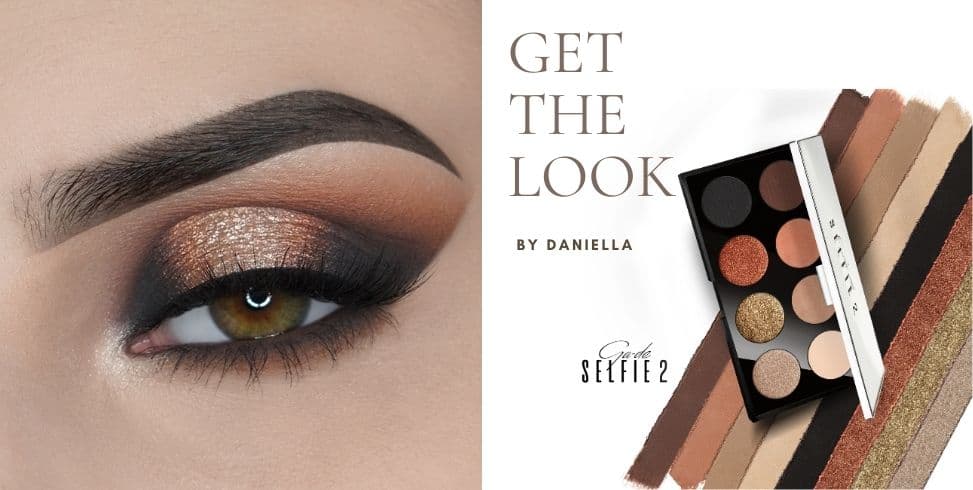 It is no secret that with the new reality we are living in, we are searching for every way to spice up our look even for the smallest occasion. Suddenly every family gathering, no matter how big or small, becomes a reason to try out new makeup looks.
The limited edition SELFIE2 eyeshadow palette in the brand new, updated version of the perfect mix of neutrals featured in the hit SELFIE palette.
The 8 ultra-soft, versatile, highly pigmented shades range from light and luminous to deeply dramatic, creating natural day-to-night chic for countless makeup looks.
The fall shades range from soft browns to metallic goldens and rich bold black in assorted gorgeous finishes, which include matte, metallic, and silky shimmer.
To create a bold and sophisticated, smoky yet sparkly eye look, follow these simple steps:
Start by creating a smooth base – sweep a ROUND BRUSH using the smoky-cream shade onto your crease.
Create depth and dimension by using the same brush – this time with the café-o-lait shade.
Add some drama by sweeping the black shade to the bottom part of your crease.
Combine the sparkly beige and bronze shadows. Using a FLAT BRUSH lightly tap both in the center of the lid, then blend the matte and sparkly shades until they merge in harmony.
Trace the upper and lower lash line using EVERLASTING EYELINER in shade 303 Intense Brown. The deep brown will make your eyes pop without overshadowing the smoky look.
Finish off the look with several coats of thickening mascara.